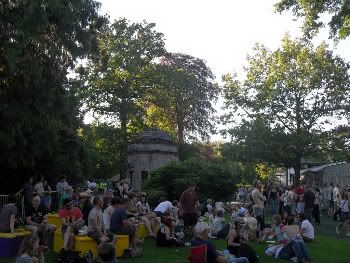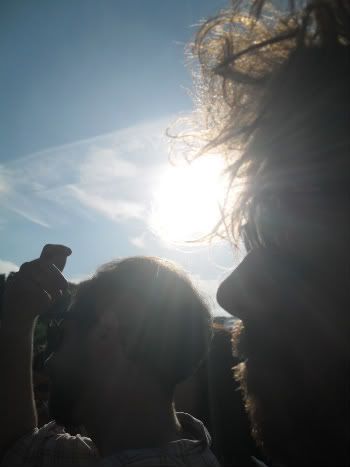 Got back from End of the Road festival yesterday, and am still recovering. Most fun I have had in a while.
This coming Sunday, me and my partner in crime are off to the big smoke, mainly to get him a new suit but more importantly (and what he doesn't know quite yet) to go to Harrods to see the beautiful wonderland that is the new Chanel Department there.

Boy oh boy am I excited! Not just because you can walk through the most oversized Chanel 2.55 Bag in all the land but because it is literally like Disneyland for every fashion obsessed person in all of London and beyond! Monochrome lifts, pearl curtains and a "Haute Couture Room". Seriously what is not to love!? Will try and sneak some photos on Sunday as well for anyone who can't get down there over the next 3 weeks!

And while were on the always ever so classic topic of Chanel. Whilst I sit at my window watching everyone walk past wrapped up and carrying their umbrellas, I am thinking it's time to get the Autumn/Winter clothes out. Although I feel pretty cheated by this summer! I think I went to Brighton Beach like a handful of times. POOR! So saying all this anyone fancy buying me this for the winter, would be greatly appreciated!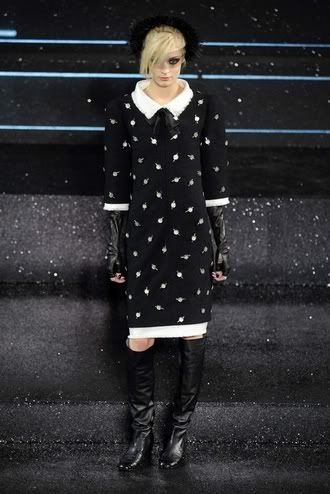 Something tells me my Visual Merchandiser wage isn't going to quite cut it so I am hoping to maybe pick myself up this little stripy jumper by Topshop, perfect little garment for the transition for this blustery weather to some full blown english winter weather.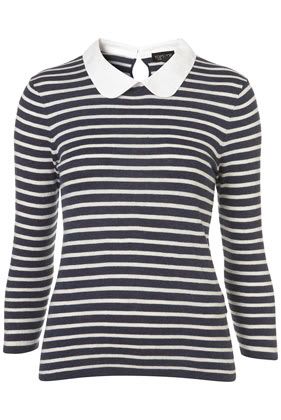 Off to End of the Road today!

Super excited! It's my birthday on Sunday as well!

Festival Travel Outfit, Burgundy lace top c/o Topshop as our high waisted denim shorts. Can't see in the picture but worn with leggings and, I found my old converse! :)